Painted flower dress
Posted on 28 August 2011
This is the dress I made from the painted denim jeans panel.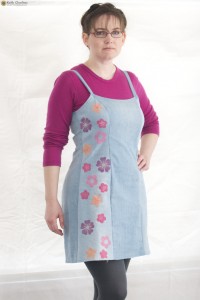 Alas, some of the detail in the top layers of paint have been lost in the wash, still looks OK though.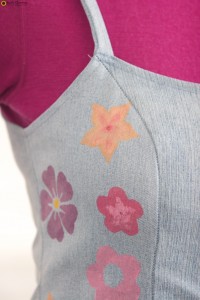 Next time I try this I will know to do all the painting in one flat layer, like a picture in a colouring in book.