Fairy skirts made by Cathy
Posted on 06 April 2010
I had some comments recently from Cathy McGregor from Napier who sent me some lovely pictures of the fairy skirts she has made for her granddaughters from old scarves.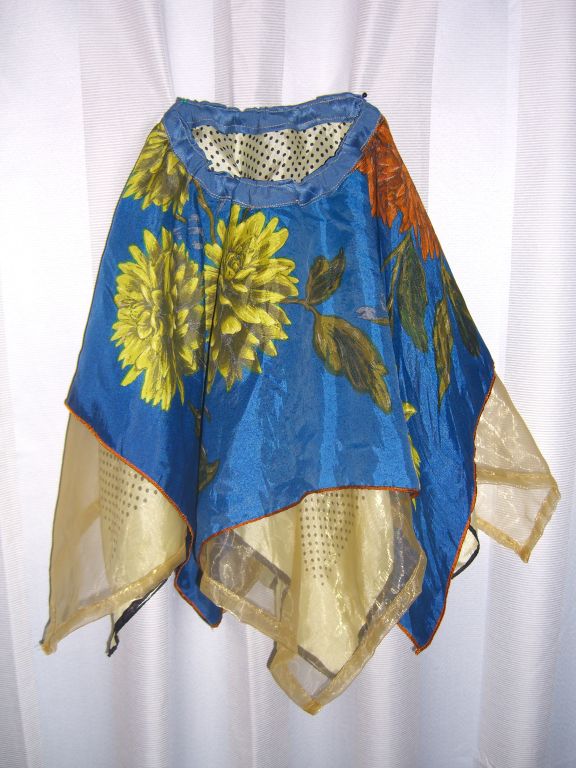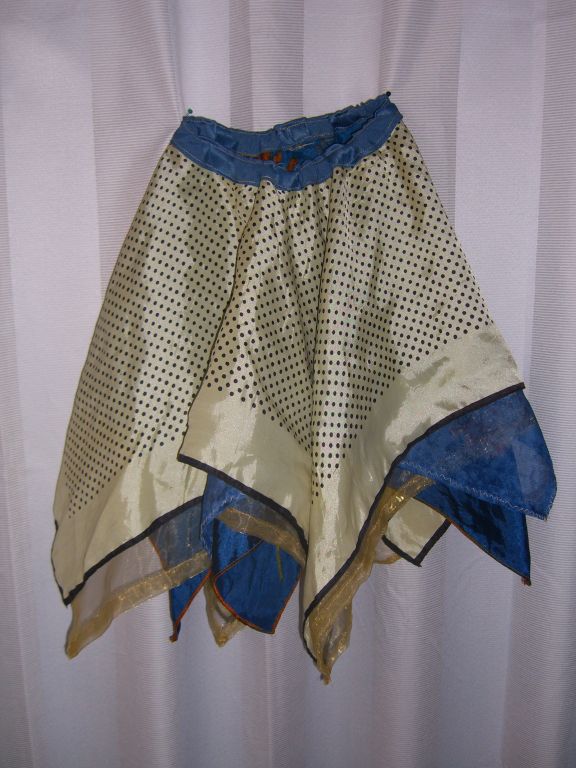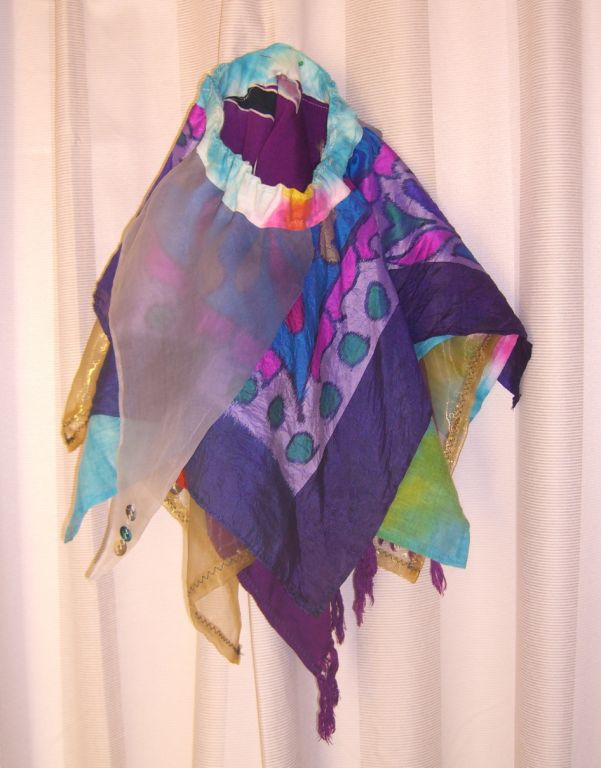 The gold coloured organza fabric which is used in both skirts is from a wrap/stole she made for a wedding, and the spotted lemon scarf was her mothers.
The pale blue narrow strips with sequins added to the ends, is from a scarf/large bow previously attached to a 1950's hat of her aunts.
As well as scarves, she is also using her collection of sarongs to make the skirts. Thanks for sharing these cool ideas Cathy, I will be looking out for scarves and things from op shops myself in future!
Some more tips from Cathy:
Firmly tack the inner circle (waist) before cutting around the template when using slippery fabrics.
Use bias cut strips to make the casing.
Have a look at my fairy skirt tutorial for more details on how to make this style of skirt.