Mum's floral overnight bag
Posted on 07 August 2010
I haven't posted for a while so here's some pics of this large bag I made ages ago for my mum.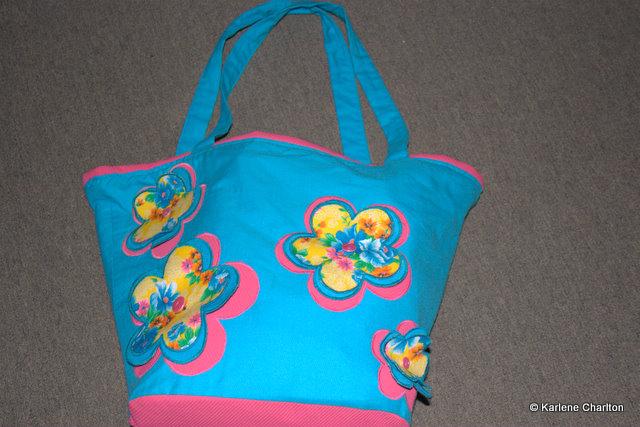 The bag base was originally cut smaller than this. I had a small scrap of floral fabric from Nana's stash that I wanted to use for the flower shapes, utilizing as much of the piece as possible. After building up the layers underneath the flowers grew in size and I knew I would have to re-cut the bag to fit them on without looking all squashed up.
This one is a photo of mum wearing it so you can see the scale.